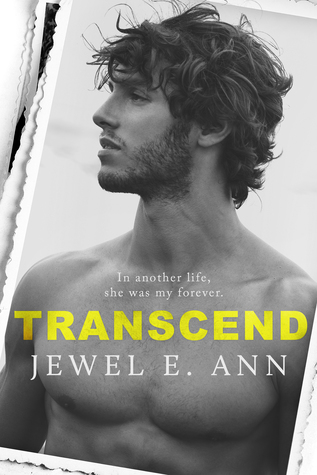 "In another life, she was my forever." 
An unexpected tragedy leaves Professor Nathaniel Hunt a widower alone with a newborn baby. 
He hires a nanny. She's young, but well-qualified, with a simple life, a crazy name obsession, and a boyfriend she met at the grocery store. 
Over time, he discovers she knows things about him—things that happened before she was born—like a hidden scar on his head, his favorite pizza, and how he cheated on a high school Spanish test. 
She speaks familiar words and shares haunting memories that take him back to over two decades earlier when he lost his best friend in a tragic accident. 
"I'm afraid of what's going to happen when you realize I'm not her."
Transcend is a sexy, mind-bending journey that uncovers possibilities, challenges beliefs, and begets the age-old question: is there life after death?
Some lives end unfinished, and some transcend time. 
After a horrific incident, Swayze finds herself trapped between two lives. Patchy memories and fear for her own safety thrust her into a gut-wrenching journey to uncover the truth. 
Will she let her dreams slip away to seek retribution and find the missing pieces to a puzzle that existed a lifetime ago? 
"I'm not going to watch you self-destruct. I'm not going to watch you fall in love with another man."
Or will she discover the only truth that matters? 
Epoch pushes the boundaries of what we believe and what we know. It redefines fate and proves that the only thing separating the heart and the soul is an infinite timeline. 
"I think a part of you will be mine to love in every life."